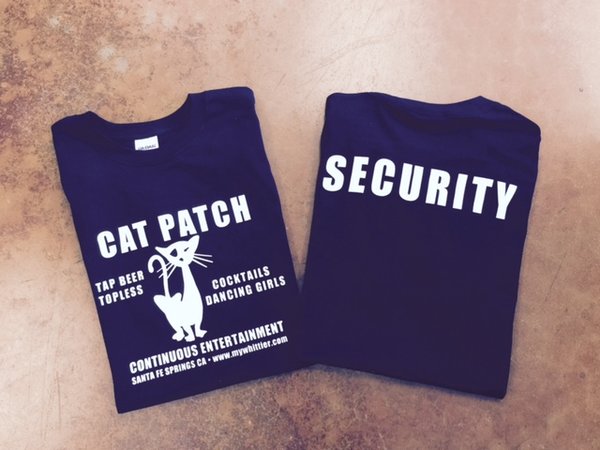 Cat Patch T-Shirt
As we said before, Grandpas and Uncles were supposed to stay away from the Cat Patch but they never listened! For those of you who remembered or heard the stories of the infamous Cat Patch this T-Shirt is for you.
* Please note sizes Large, XL & 2XL will be shipped in the new design. See picture above.
$25 includes shipping *In store $20.00
Grab one before they are gone.
Reviews