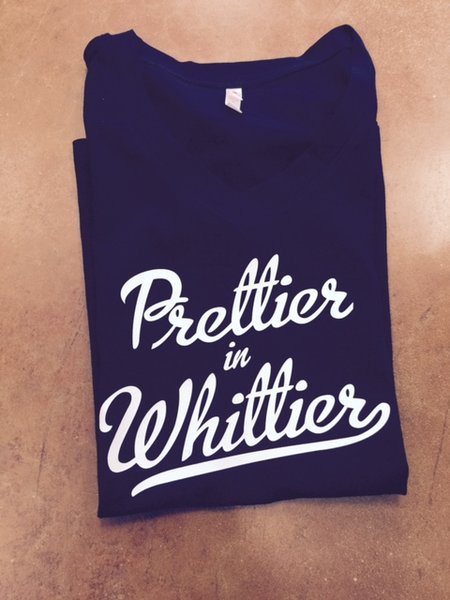 Prettier in Whittier
Prettier in Whittier V-Neck T Shirts available. It is so true, The Girls in Whittier are Prettier. We had to roll out this My Whittier signature t-shirt for all of the "Prettier in Whittier" girls out there.
These shirts tend to run a little bit small so if you don't like a snug fit I would go up one size.
95% Cotton T-Shirts
Available in store and available to ship. Please allow 3-5 Business days for shipping.
Reviews