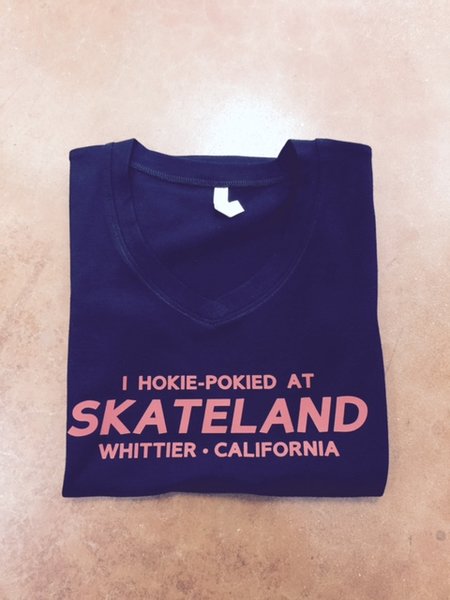 Skateland
Skateland V-Neck T-Shirt Available NOW
Do I really have to explain why we made this shirt? HELLO, this was hands down one of the best places to visit in Whittier as a kid. Wow what memories. I love talking Skateland with all of the Whittier peeps. So many memories going back over 50 years for some people! Incredible, we had to pay tribute to historic Skateland in Whittier, California. We miss you Skateland!
These 95% cotton tees run slightly small so if you don't appreciate a snug fit it might be a good idea to go up one size.
These are availab le in store if you would like to try one on. We can also mail or deliver.
Please allow 3-5 business days for shipping.
Reviews