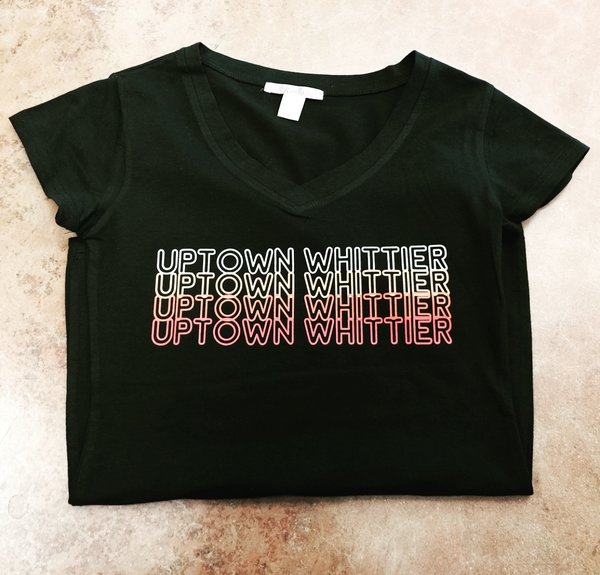 Uptown Whittier
Uptown Whittier V-Neck T-Shirt Available!
This funky fresh 70's vibe design is great for summer! Grab one of these t-shirts and walk the streets of Uptown Whittier. Show this great T off while you grab a bite to eat or while grabbing a cold drink Uptown. We really love these!
This shirt runs a little small so if you don't like a snug fit you might want to consider one size up.
These 95% cotton Tees are available in store and are available to ship or deliver,
please allow 3-5 business days for shipping.
Reviews