Eat, Shop, Live, Whittier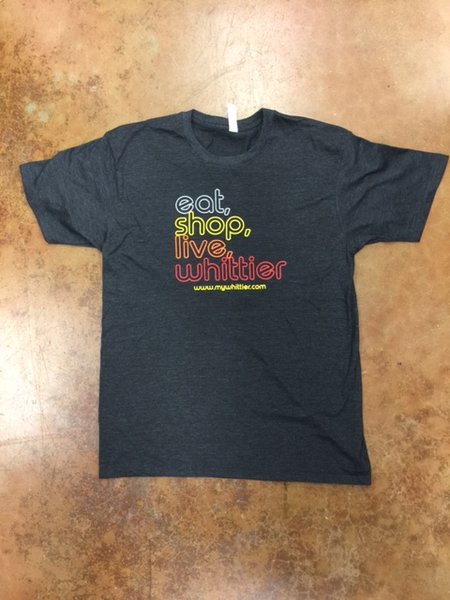 Eat, Shop, Live, Whittier
Eat, Shop, Live, Whittier T-Shirts Available! Super soft, great for men and women.
We could not have put it any better! If you love to Eat, Shop & Live in Whittier grab one of these awesome t-shirts today, one of our absolute favorites!
These cotton blend t-shirts are nice and soft and would be a great for men or women. These shirts run pretty true and fit just right.
Available in store and online. Please allow 3-5 business days for shipping.
Reviews
Featured Products