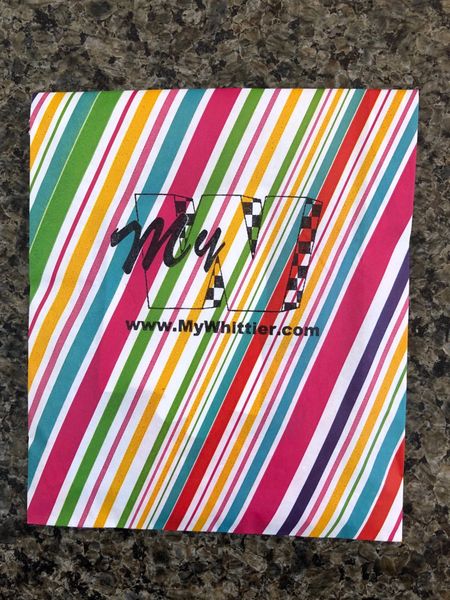 My Whittier Grab Bag
Okay so here is the story. When I was a kid the Ice Cream Man would drive down our street and when he stopped I was always fixated on the "Grab Bag" hanging on the rack inside the truck. I would always buy a Push-Up ice cream and a grab bag. Hey you never knew what you were going to get but it was always worth it! That was the thinking when I creating the My Whittier Grab Bag. You get a throwback candy, 2 My Whittier stickers and 5 buttons! You cant beat that. These were so fun to make I can't wait to start shipping these out.
*Available in store as well
Please allow 3 to 5 business days shipping and handling.
Reviews
Featured Products