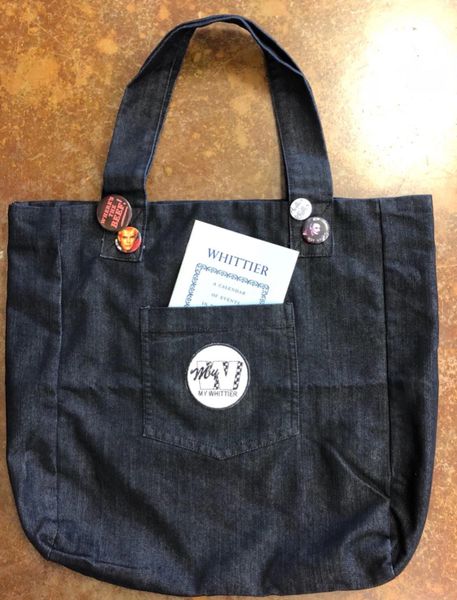 My Whittier Denim Tote
Awesome one of a kind My Whittier Denim Totes. These are so cool and high quality items. Each one is different and comes with vintage 80's buttons and a few My Whittier buttons. We also included the traditional My Whittier patch. These bags are great for shopping around town or just running errands. Grab one today these are limited edition items.
Please allow 3-5 days shipping and handling.
Reviews