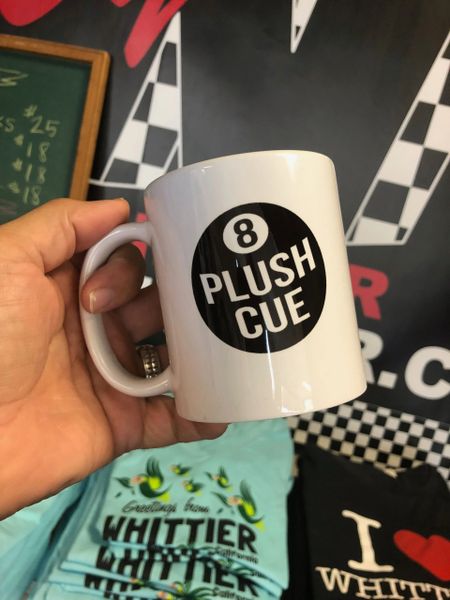 Plush Cue Coffee Mug
Wo I can almost taste my first cigarette! Yes the Plush offered hours of fun and a million life lessons. If you spent hours upon hours breaking the rules at the Plush this mug is for you. Cheers to the good ole days.
This 12 oz mug comes with the Plush Cue Sticker!
Please allow 3-5 business days for shipping and handling 
Reviews