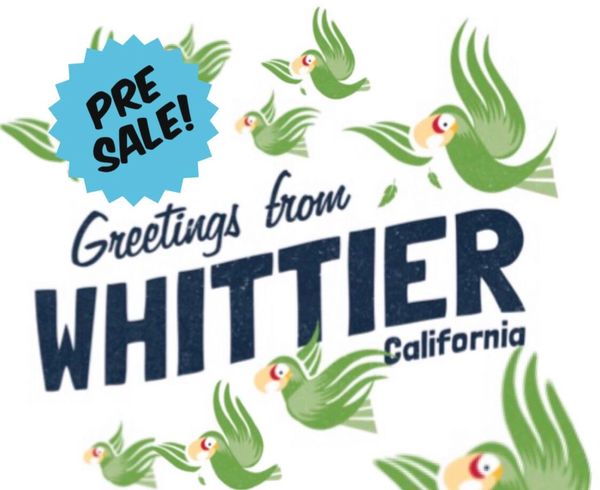 Pre Sale Parrot T-Shirt
We had to pay tribute to Whittier's crazy parrots. These little guys are loud, hungry and travel in packs and we love them here in Whittier. So we thought lets make a t-shirt!! A My Whittier original. The men's t-shirt will be a black t-shirt and the women's t-shirt will be light blue.
Please allow 2-3 weeks. All Pre Sale orders will be notified for in store pick up. You will have the option to have the items mailed once they arrive for an additional cost.
Reviews