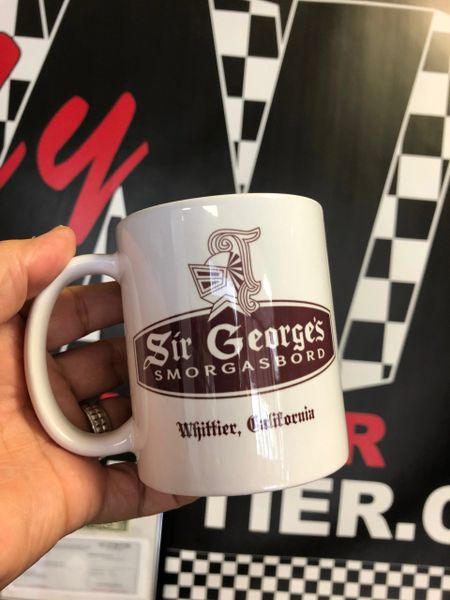 Sir Georges Coffee Mug
Awe Sir Georges Smorgasbord! I recall my 6th grade graduation dinner being held at this restaurant and let me tell you it was a BIG deal. Do you remember? Grab this mug and remember what it was like to enjoy a meal at Sir George's.
Please allow 3-5 Business days for shipping and handling. If you plan on buying more than two mugs please email first for a better shipping rate.
Reviews