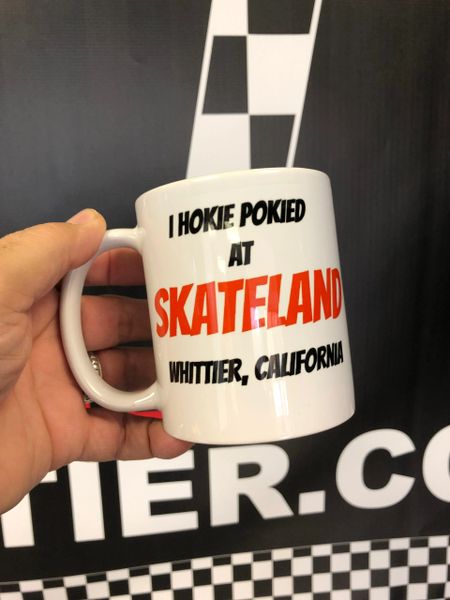 Skateland Coffee Mug
Girls and Boys please grab your partner it is time for the couples skate! If you grew up in Whittier you know exactly what I am talking about. Red light, green. light and of course the Hokie Pokie! This mug is so awesome and conjures up all of those wonderful memories of hanging at Skateland. These are totally original and would make great gifts.
Please allow 3 to 5 business days for shipping and handling and for store pick up as these are MADE TO ORDER.
Reviews