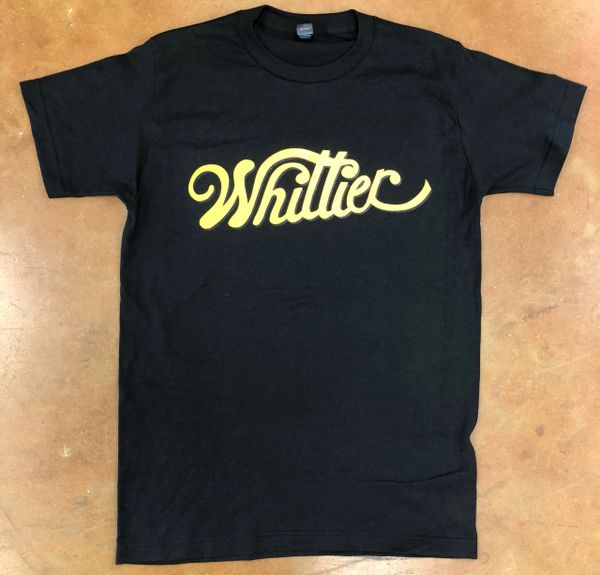 Whittier Legacy T-Shirt
Whittier Legacy T-Shirt now available. This is a double sided print and we could not be happier with the design. This is one of our best yet! We are so in love with the new "Legacy T"
Please note these are listed as Men's sizes but the material is soft and they make for great ladies t's just pick your size accordingly.
Grab one today! Please allow 3-5 business days for shipping and handling.
Reviews